1
« Last post by crazy on 11 July 2019, 14:27:35 »
First convert your server to support plugins by installing Spigot Bukkit. If you have already done this, you can skip steps 1 and 2.
1) Go to
PLUGINS and MODPACKs
and click
INSTALL
for
Spi-Got CraftBukkit 1.xx.xx
(Make it the same version or bigger)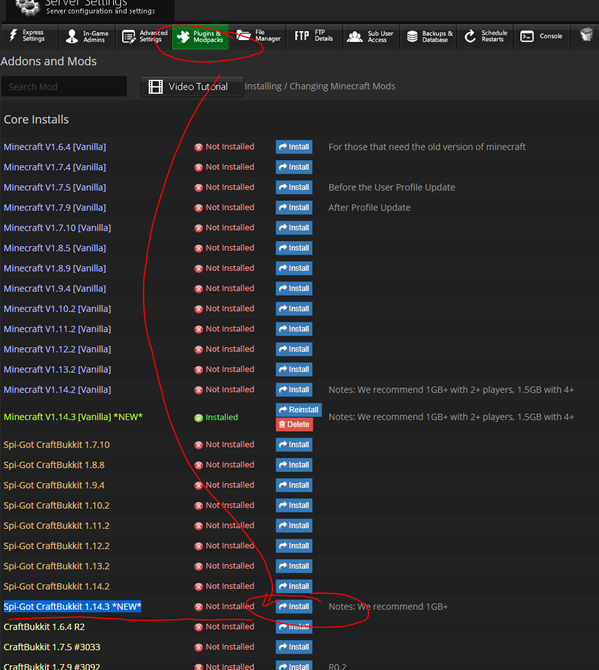 2) It will ask you if you want a Upgrade, or New install. Select
UPGRADE
so that you can keep your existing world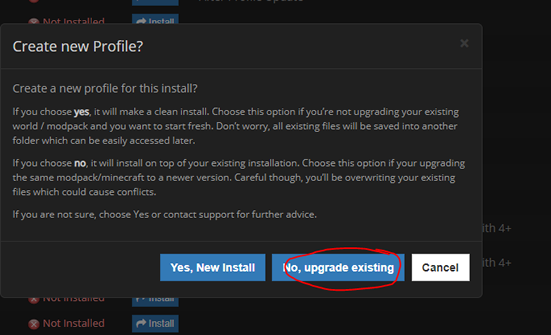 To complete the install, give the server a restart so it can convert your world and create the plugin folder.
Now to install plugins:
3a) BUKKIT CENTER Method - You can use our Bukkit Center to install plugins with a click. Go to
Bukkit Center
and look for the plugin you want and hit install for it.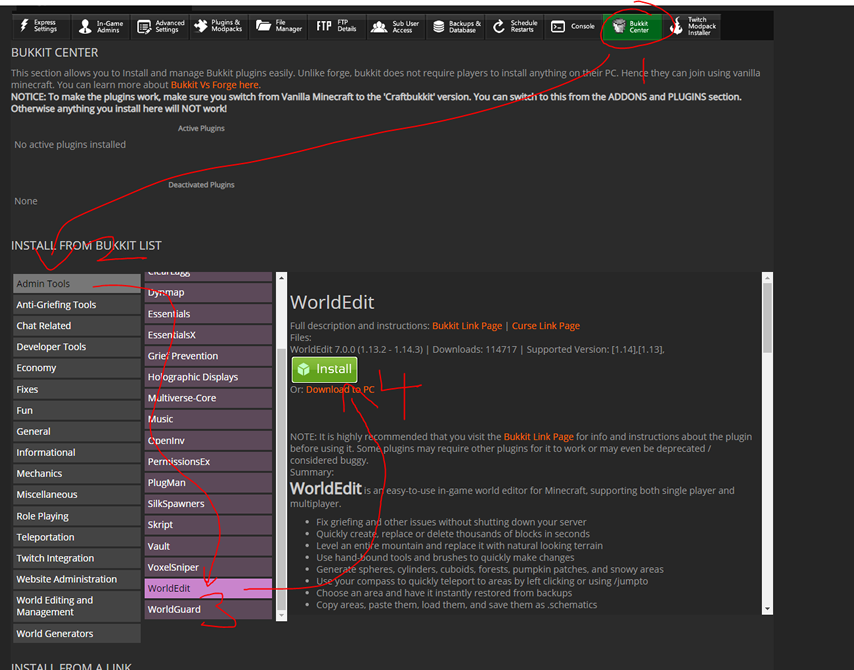 3b) FILE MANAGER Method - Sometimes you won't find the plugin from Bukkit Center. Its easy to search for a plugin online (Just google it!) and then Download the JAR File, go to FILE MANAGER and into the PLUGINS folder. Just Drag and Drop the downloaded plugin from your PC right into file manager.
4) Thats it just start up the server.